Building A European-Style Cabinetmaker's Workbench,
Instructions and Drawings in English Units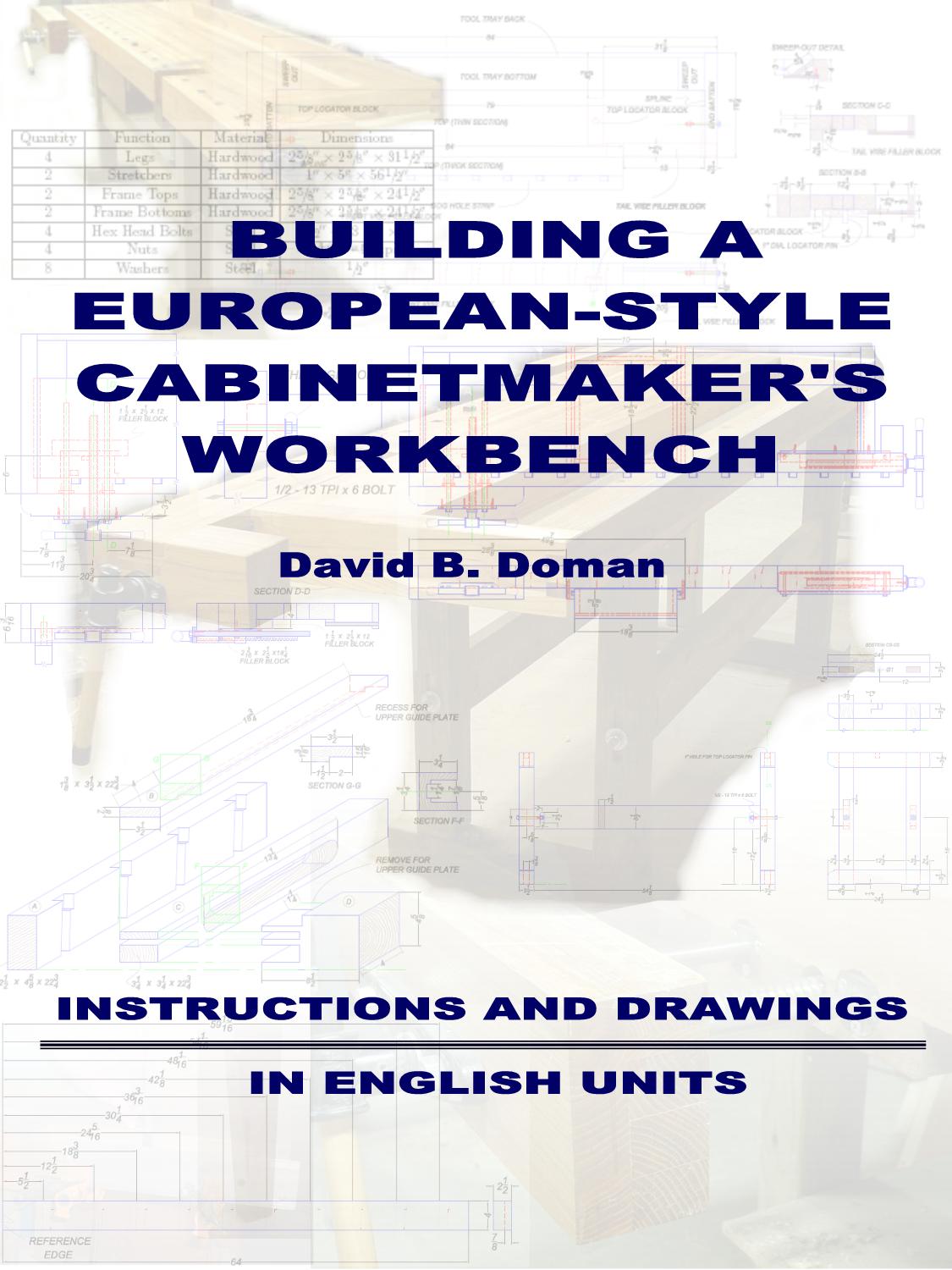 This 60 page eBook is profusely illustrated with drawings and contains instructions that will enable you to build your own European-Style Cabinetmakerís workbench. A moderate level of woodworking skill is required. The instructions involve the use of a combination of hand-tools and power-tools. The book is designed to allow the craftsman to build the bench in stages, starting with the trestle, progressing to the bench top, tail vise, front-vise, drawer and benchdogs. Each stage begins with a bill-of-materials followed by a set of instructions in a checklist form. Over 40 figures are provided which include numerous scale drawings, thoroughly dimensioned in English units, that can be printed to convenient fractional scales. Because the wood used to build the workbench should have certain physical properties, a table of candidate North American hardwoods is provided so the builder can make the best use of available materials. The document is easy to navigate because it is extensively hyperlinked. It includes a hyperlinked index, table of contents, list of figures, list of tables, references and web links to a source of supply for vise hardware and some public domain references. You will find all the information that you need to construct a first-class workbench, that will greatly increase your enjoyment of woodworking, for a fraction of the cost of purchasing a commercially available bench.
Sample eBook in PDF (Contains selected excerpts, pp. 1-10, 47-51 and index)

If you wish to purchase the full 60 page eBook for $9.95, click the Buy Now link below. You will be directed to the PayLoadz web site where you can pay via PayPal or credit card. Once purchased you will be able to download the eBook instantly. You will also receive an email confirmation with a link to the download page that is valid for 48 hrs. If you do not see the email, check your spam blocker settings or your "junk mail" inbox.
or visit the
Black Locust Cabinetmaker's Workbench Photos
It is generally agreed that the workbench top should be constructed of well seasoned, close-grained hardwood. Your choice of wood will most likely depend upon cost and availability. The commercially available Ulmia benches are made from European Beech. My bench was constructed from Black Locust, which is one of the hardest and most dense woods in North America. Hardwood and softwood plans for the trestles are included in the book. The trestle shown in the photos below uses softwood pressure treated lumber.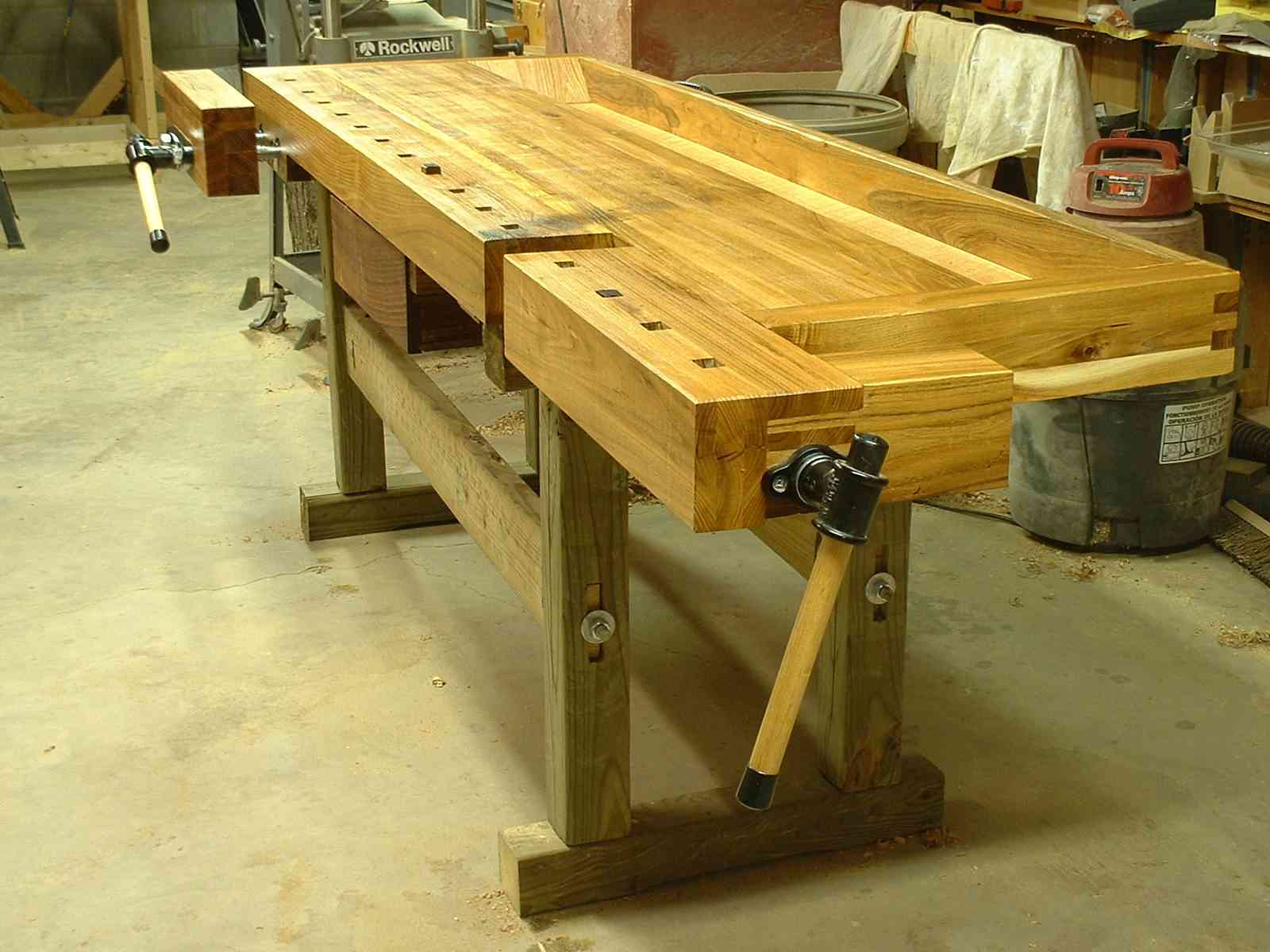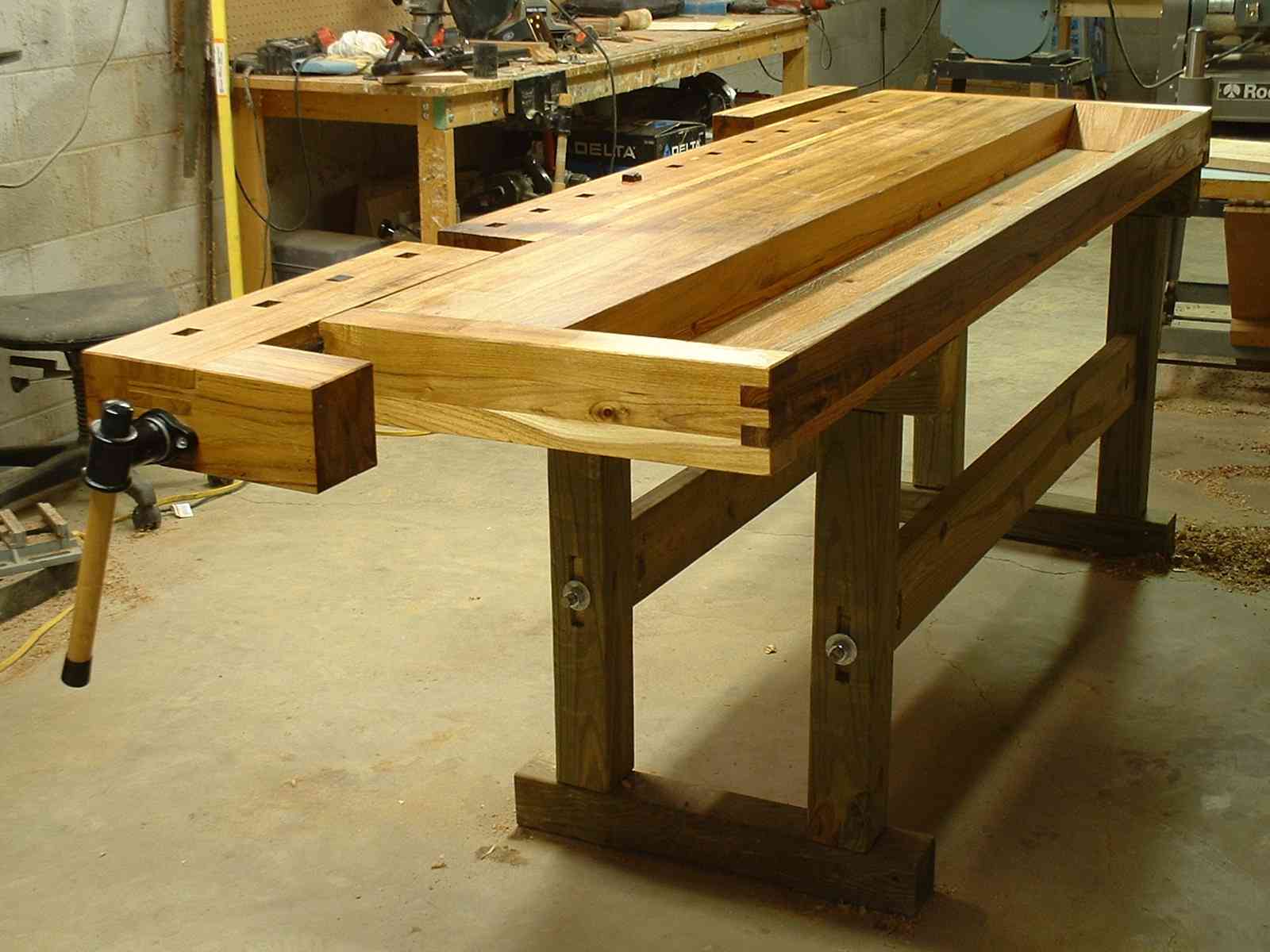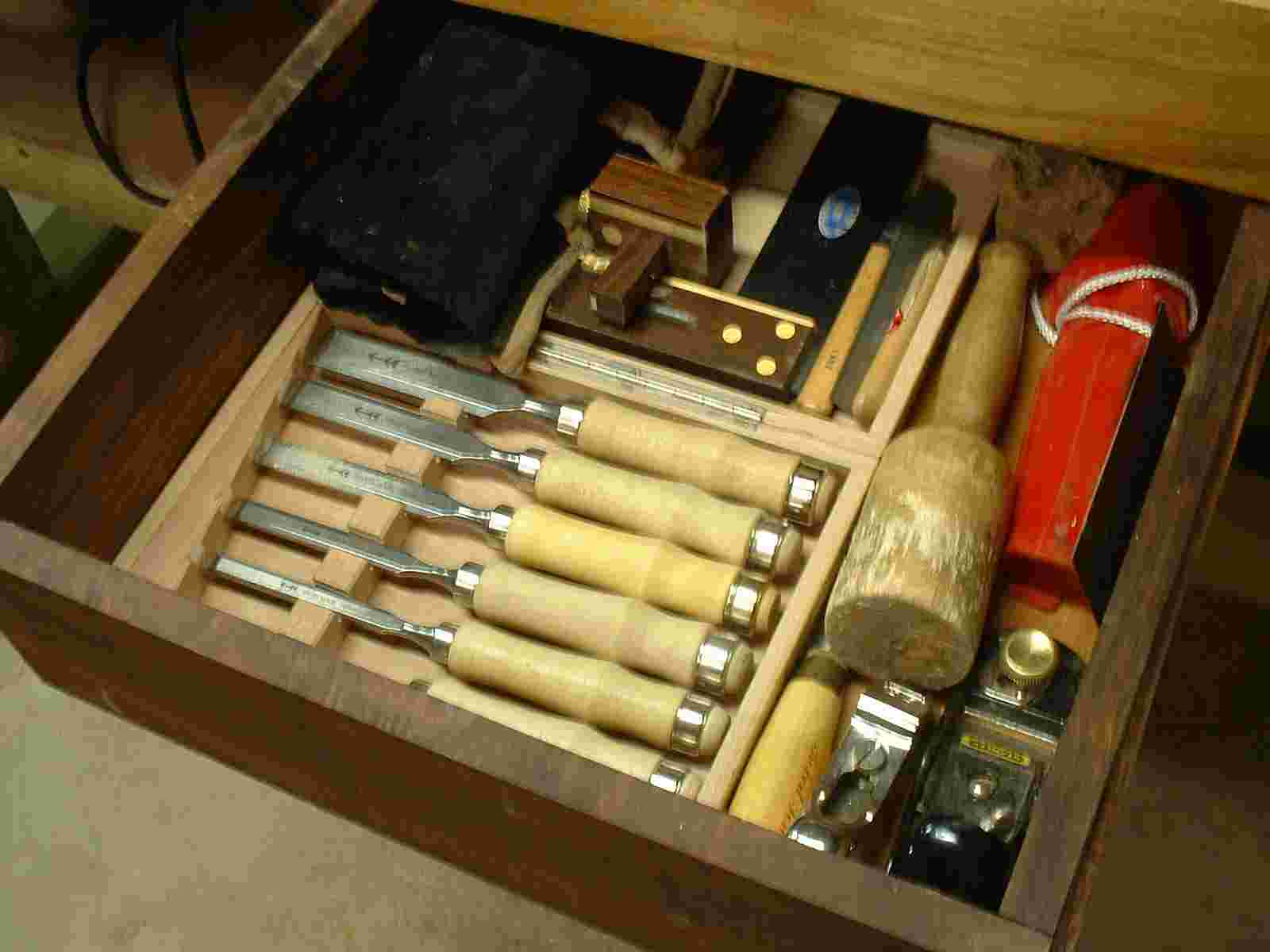 Built-in drawer for commonly used tools.
Copyright © 2003, David B. Doman PhD, All rights reserved.